THE EXTREME WEIGHT LOSS STACK
The Extreme Weight Loss Stack is our most powerful weight loss solution yet, a comprehensive weight loss stack designed to deliver maximum weight loss. This powerful stack is only for people who want to lose the maximum amount of weight in the shortest amount of time! The Extreme Weight Loss Stack lives up to its name, and whether you're just getting started on your weight-loss journey or you're an athlete looking to tighten up your physique, using supplement stacking to promote weight loss is the most effective approach.
The secret is a robust combination of supplements that complement one another: a powerful fat burner to supercharge your metabolism and energy levels; a multivitamin that includes real nutrition to support healthy metabolic function; MCT oil to destroy sugar cravings; amino acids to promote fat-burning protein synthesis; AKG to promote lean muscle growth for that toned, sexy look; CLA-1000 to discourage fat cells from forming; and garcinia cambogia to suppress hunger and destroy fat cells. We've spent months formulating the perfect stack for weight loss; we've left nothing out! You'll lose weight, or we'll give you every penny of your money back, guaranteed!

SKALD: BREATHE BETTER. BURN FASTER
SKALD is a natural weight loss supplement that forces your body to start burning stored fat while also reducing your appetite. Its proprietary blend of vitamins, nutrients, and herbs is uniquely formulated to safely promote weight loss without making you feel jittery. The result? Dramatic weight loss results, improved mood, and astounding energy.
SKALD contains Juniper Berry Extract (Juniperus Communis). This powerful, natural, and safe extract is said to replicate the effects of DMHA, the world's most potent banned weight loss compound.
To assess tolerance, begin by taking 1 capsule on an empty stomach 15-30 minutes before breakfast. If desired, an additional 1 capsule may be taken 5-6 hours later. Once tolerance has been fully assessed, an additional 1 capsule may be added ONLY to the morning dose. Be sure to cycle off for at least 2 weeks after every 6 weeks of use.
*NOTE: Do NOT use SKALD with other products containing stimulants. Failure to observe and follow these precautions may lead to undesired effects.
Main Ingredients: A proprietary blend of Caffeine Anhydrous (110 mg), N-Acetyl -Tyrosine, Green Tea Leaf Extract, Juniper Berry ExtractExtract, White Willow Bark Extract, Verbascum thapsus Leaf Powder, Theobromine, Elecampane Root Powder, Bioperine Black Pepper Fruit Extract.
Other Ingredients: Rice Flour, Gelatin (Bovine), Magnesium Stearate and Titanium Dioxide (Color).

Destroy your carb and sugar addiction, boost your energy and melt pounds of fat.
When you're feeling tired and hungry, do you find yourself reaching for a snack filled with carbs? What if we told you MCTs (Medium Chain Triglycerides) could destroy those cravings, boost your energy levels while putting your body into a fat-destroying state of ketosis? MCTs, unlike other saturated fats, are quickly broken down into fuel in a form called ketones which provide an energy source for both your brain and muscles.
There's a catch, though: only concentrated forms of pure MCTs that metabolize in the body for easy digestion produce these amazing effects. KEEN contains a perfect blend of C8 and C10 oils from the highest quality source we could find, perfectly dosed in capsule form for optimal digestion and effectiveness.
If you're trying to lose weight, build muscle, improve your body composition, or simply boost your general health and vitality, we believe KEEN is one of the most important supplements you could take.
4 capsules daily preferably with meals or as directed by a healthcare professional
Medium Chain Triglycerides: 3000mg (from palm oil)
Typically providing:
Caprylic Acid: 1625mg
Capric Acid: 1625mg

PRIZM: The Nutrition of 42 different fruits and vegetables. The last multivitamin you'll ever need!
PRIZM is one of the best multivitamin supplements around. Our unique blend is fully packed with the nutrition of 42 fruits, vegetables, and superfoods, plus antioxidants and cognitive support, so you can stay healthy and perform at your absolute best, each and every day!
Multivitamins are not all the same; in fact, as some of you may recall, the prestigious Johns Hopkins School of Medicine released studies in 2013 that basically told us most multivitamins are completely useless.
Why is that? Wouldn't Vitamin-E, for example, provide the same benefits regardless of where it came from? No, and that's the problem. The vast majority of multivitamins use synthetic nutrients created in a laboratory. Our formulators at BELDT Labs think that should be a crime!
All of the vitamins, nutrients, and minerals in PRIZM come from the best possible natural sources. That is, taking PRIZM daily will provide your body with the nutrition it requires, just as if you followed a perfect diet every day, regardless of what else you ate that day!
Take 2 liquid-filled capsules twice daily with meals, or as directed by a healthcare professional.
Vitamins and Minerals: Vitamin A (beta-carotene), Vitamin C (Ascorbic Acid), Vitamin D-3 (Cholecalciferol), Vitamin E (d-Alpha tocopheryl acetate), Vitamin B-1 (thiamine mononitrate), Vitamin B-2 (riboflavin), Niacin (as niacinamide), Vitamin B-6 (pyridoxine HCl), Folate (folic acid), Vitamin B-12 (cyanocobalamin), Biotin, Pathothenic Acid (d-calcium panto.), Calcium (carbonate), Iron (ferrous fumurate), Iodine (from kelp), Magnesium (oxide), Zinc (citrate), Selenium (selenium yeast), Copper (gluconate), Manganese (sulfate), Chromium (picolinate), Potassium (citrate), Choline Bitartrate, Citrus Bioflavonoids 50% Complex, Coenzyme Q10 (natural ubidicarenone), Inositol, Rutin, Panax ginseng powder (root), Boron (citrate/aspartate/glycinate complex)
42 Fruits and Vegetable Blend: Consisting of Blueberry, Cranberry, Grapeseed, Strawberry, Raspberry, Pomegranate, Bilberry, Alfalfa, Carrot, Beet, Broccoli, Acai, Chokeberry, Apple, Apple Pectin, Maqui Berry, Grape Skin, Black Cherry, Tomato Barley, Celery, Chlorella, Black Currant, Artichoke, Mango, Pineapple, Spirulina, Chlorophyllin, Dandelion, Wheat Grass, Green Tea, Milk Thistle, Eleutherococcus senticosus, Ashitaba, Bing Cherry, Elderberry, Goji Berry (Lycium Barbarum), Grapefruit, Mangosteen, Spinach, TartCherry and Papaya.
Other ingredients: Rice bran oil, gelatin (bovine) and chlorophyll. Allergen Warning: Contains Shellfish (Kelp)

REBAAR: Perfectly balance the nutrients in your diet to achieve staggering levels of fat loss while retaining lean sexy muscle.
REBAAR contains all of the essential branched-chain amino acids (BCAAs) your body needs for a lean, toned, and sexy physique. BCAAs have been clinically proven to help exercise-induced muscle damage and stimulate muscle protein synthesis (lean muscle growth). Building lean muscle helps you lose fat faster while giving you that toned physique everyone wants.
Before there was a lot of science surrounding BCAAs, most of us would reach for a protein shake to supplement our bodies after exercising. But there's a major issue with that… The protein synthesis that occurs and unlocks the true potential of BCAAs is the most critical during and after your workouts. Since your body must first digest and extract these essential nutrients from your food or shakes, the refueling process becomes slow and inefficient.
This is why REBAAR comes in an easy-to-use capsule form, which means nutrients can significantly reduce the digestive process and be absorbed into your bloodstream much more efficiently. And when it comes to protein synthesis, muscle performance, and recovery, timing is everything!
Absorption isn't all we were after when formulating REBAAR, we also painstakingly discovered the perfect amino acid proportions using the highest quality nutrients we could source.
3 tablets taken before and / or after training, or as directed by a healthcare professional.
Main Ingredients: L – Leucine, L – Isoleucine, L – Valine
Other Ingredients: Calcium Carbonate, Vegetable stearic acid, hydroxypropyl methylcellulose, vegetable magnesium stearate and silicon dioxide

BEDROCK Series STAVE: Reduce your appetite and block fat cell production with Garcinia Cambogia.
Garcinia Cambogia is a natural fruit extract that reduces your appetite and blocks fat cell production. It accomplishes this by turning off hunger signals in your brain that force you to eat too much while also blocking the enzymes responsible for turning carbohydrates into fat.
When you look at the science behind Garcinia, its dramatic increase in popularity over the years is no surprise. Simply put, your body needs enzymes to turn food into fat. Garcinia blocks the action of those enzymes. which means your body can't manufacture as much of the fatty acids responsible for the synthesis of fat cells.
It doesn't stop there; the dramatic appetite-reducing effects also help you reduce your calorie intake with less effort, helping you lose the weight you're already carrying. When combined with SKALD and KEEN you'll have the ultimate solution for suppressing your appetite and obliterating unhealthy food cravings.
Garcinia cambogia is a natural weight loss extract that is very effective, but there's a huge problem.
The quality of the extract available in most products isn't enough to experience noticeable benefits. The active ingredient in Garcinia Cambogia is called Hydroxycitric Acid, and without an adequate amount of it, the benefits aren't anything to write home about.
Until now, that is! We've sourced the highest quality extract to ensure STAVE is standardized at 50% hydroxycitric acid. If you try STAVE, you will notice a difference—a big difference! To go even further, we made the formulation even more powerful by adding chromium picolinate, an essential mineral clinically proven to reduce body fat.
1 capsule 3-60 minutes prior to a meal, 1 to 3 times daily or as directed by a healthcare professional.
Vitamin C: 10mg
Calicium (from Garcinia Cambogia extract): 85mg
Chromium (as picolinate): 255mcg
Garcinia Cambogia Extract(50% hydroxycitirc acid)(fruit): 500mg

BEDROCK Series CLA-1000: Retain Lean Muscle Mass and Improve Fat Oxidation without Diet and Exercise.

Thousands of people all over the world are turning to CLA-1000 to support their weight loss routine, making it the perfect supplement for any dieter looking to stay lean. Multiple clinical studies have shown it helps to reduce body fat without diet or exercise while also helping to retain lean muscle mass.
Multiple studies have found evidence that CLA can promote reduced body fat by slowing the synthesis and storage of fat cells, leading to decreased levels of body fat. Evidence also suggests that CLA can improve metabolism, endurance and lean muscle mass in athletes due to the way CLA helps to metabolize lipids in the body.
Studies have also demonstrated that CLA plays an important role in increasing immune system response by allowing your body to recover quickly from illness.
CLA is a naturally occurring fatty acid found mostly in grass-fed meat and dairy products. By consuming a lot of expensive grass-fed meat and dairy products you MIGHT get 174 mg of CLA, at most. BELDT Labs Bedrock Series CLA-1000 packs a potent daily dose of 1000mg for optimal results!
Combine it with the other natural supplements in this stack and you'll have a well rounded, all-natural foundation to support healthy weight loss while also protecting your overall health!
1 softgel taken 1 to 4 times daily preferably with meals or as directed by a healthcare professional. This product should be used in conjunction with a sensible diet and exercise program.
CLA Complex 1,000mg (78%-80% conjugated linoleic acid from safflower oil)

Achieve a tight, toned, sexy body by increasing exercise performance and lean muscle mass.

VASST contains natural ingredients that work together to boost the nitric oxide in your bloodstream to help you build and retain lean muscle, increase performance and shorten recovery times. Muscle is highly metabolic, and helps you burn more calories–even at rest. It's our "cheat code" because when used in combination with SKALD the results are absolutely UNREAL!
Three (3) tablets daily with 8 ounces of water on an empty stomach, or as directed by a healthcare professional. Do not exceed six (6) tablets per day.
Main Ingredients: A-AKG (arginine alpha-ketoglutarate), OKG (ornithine alpha-ketoglutarate), GKG (glutamine alpha-ketoglutarate), A-KIC (arginine ketoisocaproate)
Other Ingredients: Calcium carbonate, vegetable stearic acid, microcrystalline cellulose, aqueous film coating (purified water, hydroxypropyl methylcellulose, vegetable glycerine), vegetable magnesium stearate, croscarmellose sodium and silicon dioxide.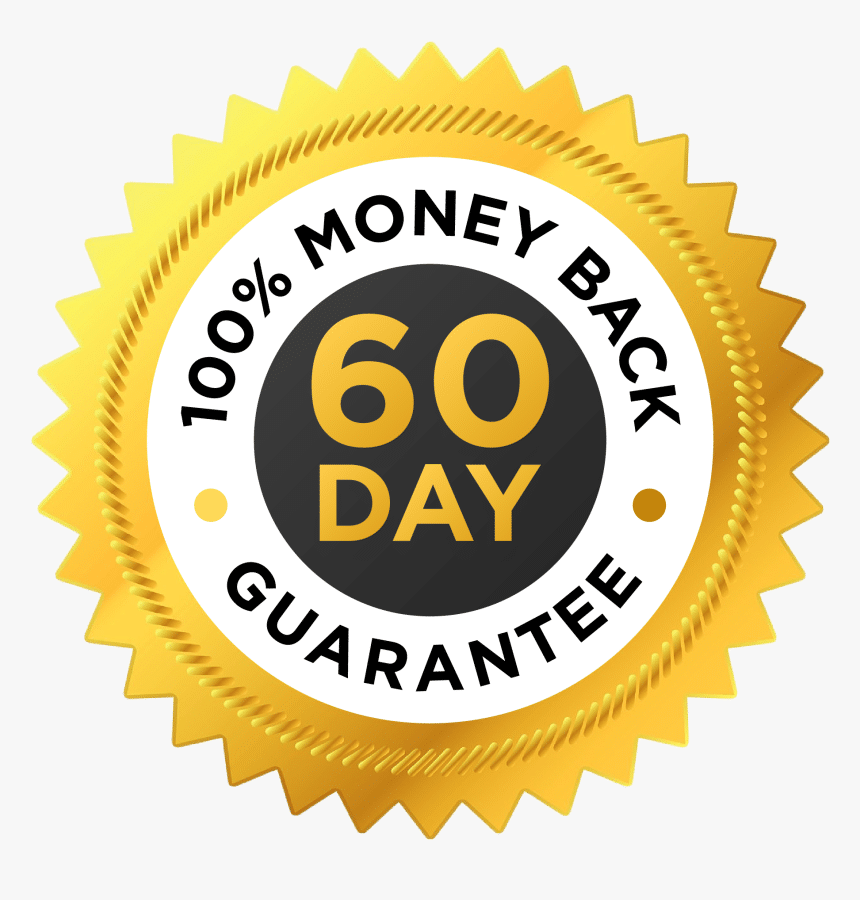 INCINERATE BODY FAT, SUPERCHARGE YOUR ENERGY LEVELS AND UNCOVER AND NEW YOU WITH THE EXTREME WEIGHT LOSS STACK!
Supercharge your metabolism and energy levels, support healthy metabolic function, destroy sugar cravings and suppress hunger, promote fat-burning protein synthesis, and discourage new fat cells from forming. The Extreme Weight Loss Stack contains everything your body needs to completely transform your physique. You'll lose weight, or we'll give you every penny of your money back, guaranteed!
We want you to look and feel your best, each product in this stack works in tandem to create the perfect solution for losing weight FAST. We've taken all the guesswork out, which is why we're offering you the chance to try it completely risk-free. We want you to experience the benefits without putting a penny of your money on the line.
Try it today. We'll ship it straight to your door. If you're not satisfied and want your money back, we'll give it to you, no questions asked. Money back guarantees don't get any simpler than that.
TRAINING TIPS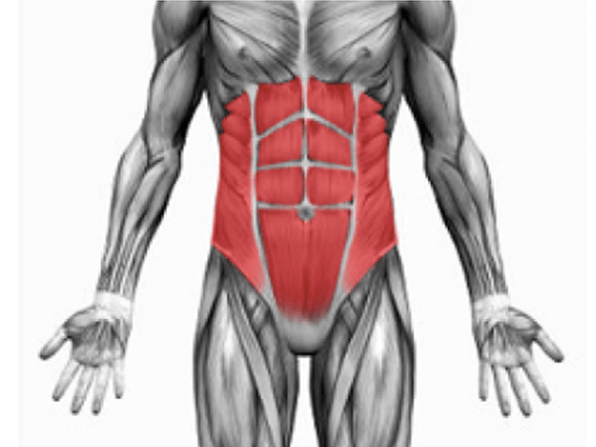 Fitness Tips
Why it matters, and how to build it. After reading this article, you'll consider your core
Read Article »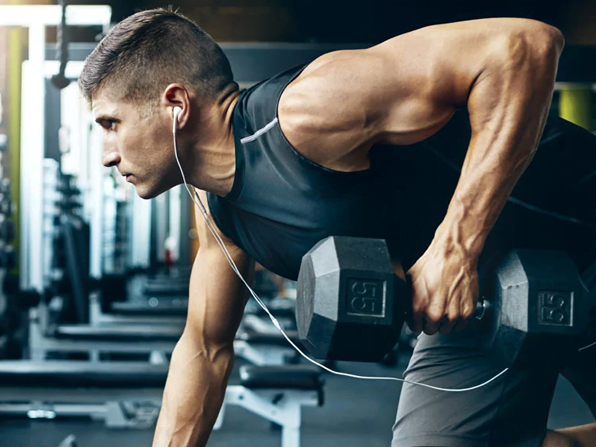 Nutrition
Maximize your time in the gym with these tips to supercharge your performance and recovery. Ever
Read Article »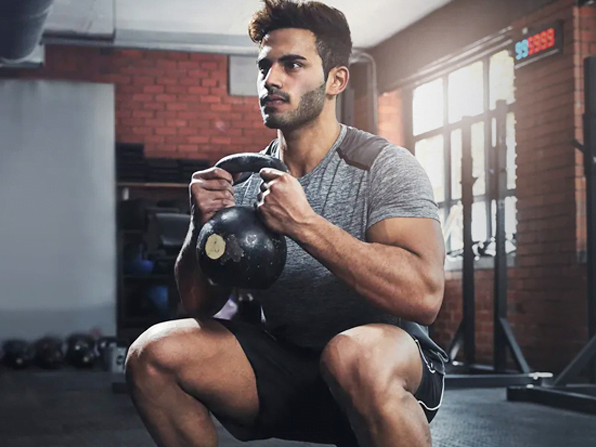 Fat Loss
Our ultimate guide to obliterating body fat and improving muscle tone. We all want that lean,
Read Article »
NUTRITION RESOURCES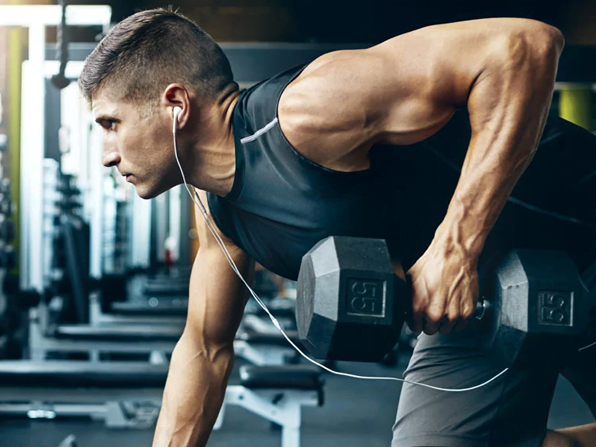 Nutrition
Maximize your time in the gym with these tips to supercharge your performance and recovery. Ever
Read Article »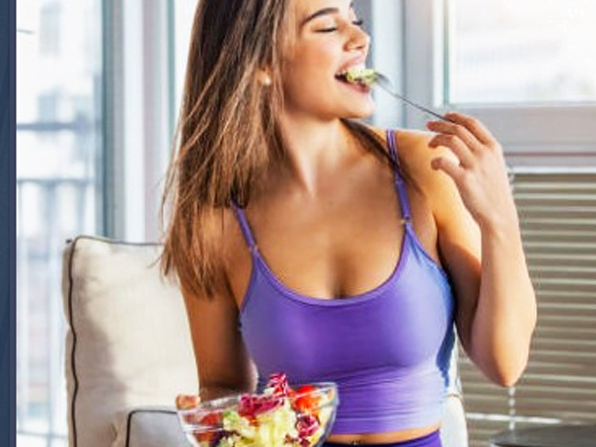 Nutrition
Your complete body transformation starts in the kitchen and with a sound nutritional plan It's a
Read Article »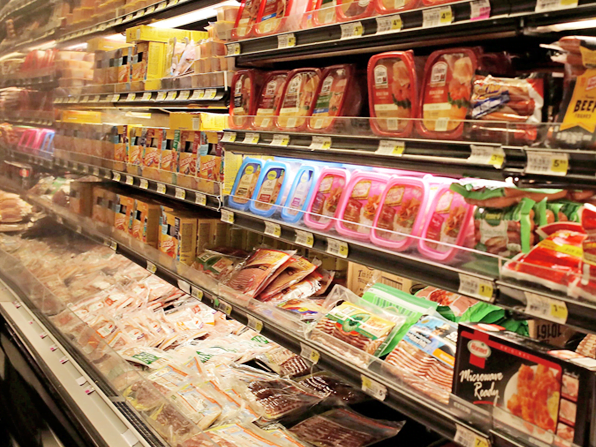 Health Tips
It's no secret that processed meats aren't good for our health. So how can you avoid them and
Read Article »