Imagine… experiencing the astounding fat loss, energy and elevated mood that everyone loves
Imagine… having the horsepower to out-endure and out-perform other athletes
Imagine… being not just lean, not just tone, but absolutely shredded beyond belief
Now make it a reality.
It's finally here: SKALD. Opening up a whole new category in high-performance supplements.
Astounding Energy & Fat Loss
Respiratory Support
Elevated Mood
Appetite Control
Proudly Made in The USA

Most top fat-loss supplements only cover two major aspects: lipolysis and thermogenesis. While both are absolutely critical when it comes to achieving that remarkably lean physique everyone envies, SKALD goes one step further, utilizing novel key components to help trigger improved respiration, resulting in the highest calorie-burning yield for your efforts… so you can get shredded fast without spending more time in the gym.
Plus, with SKALD, you can experience greater relief from that tight chest strain commonly associated with dreaded bouts of cardio.
---
SIMPLY PUT: SUPERIOR FORMULATIONS PRODUCE SUPERIOR RESULTS
---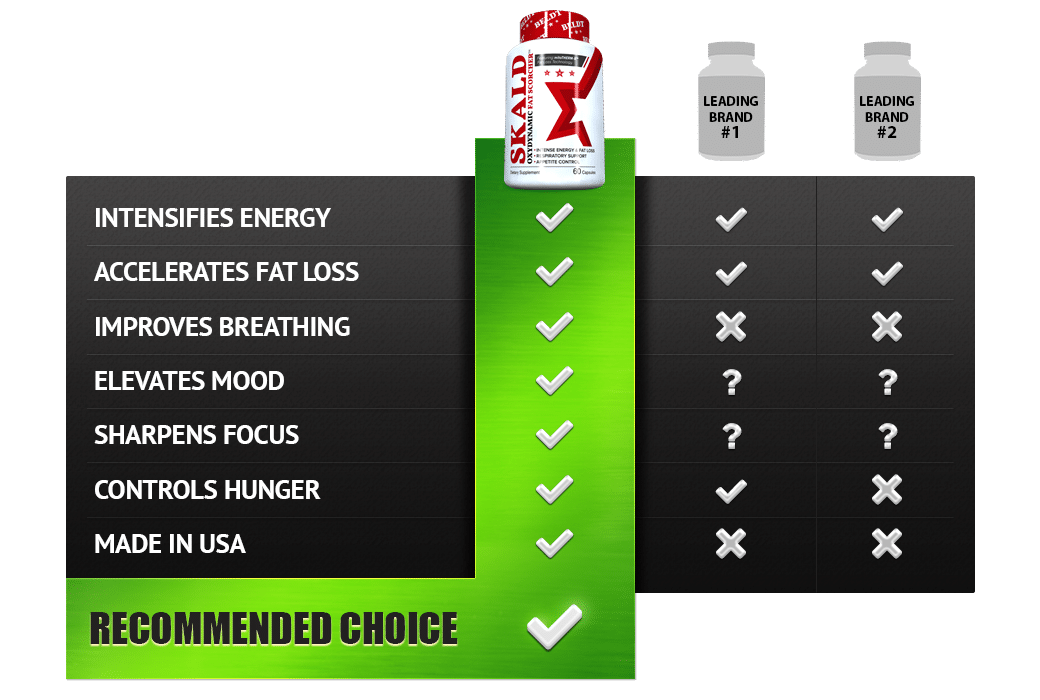 ---
GRAB A BOTTLE TODAY AND SEE HOW SKALD CAN HELP SHATTER YOUR FAT-LOSS PLATEAUS!
---
Reference: (1) Horowitz, J. and Klein, S. (2000). Lipid metabolism during endurance exercise. American Journal of Clinical Nutrition, 72: 558S-563S.

---