THE LAST MULTIVITAMIN YOU WILL EVER NEED!
PRIZM harnesses real nutrients from 42 different fruits and vegetables to reduce your risk of heart disease, give you more energy, and make you feel all-in-all better
Each pill is packed with highly nutritious extracts from 42 different fruits and vegetables.
Designed for the demanding needs of professional athletes, but suitable for all.
Includes powerful health boosting compounds you won't find in most multivitamins.

The Hidden Problem With Most Multivitamins
Most multivitamins are completely useless. There's absolutely no clear evidence showing the average multivitamin actually boosts your health.
The reality is that not all vitamins are created equal.
For example, most people think all forms of Vitamin-E have exactly the same, but nothing could be closer from the truth.
A study at the Steacie Institute for Molecular Sciences in Canada compared two kinds of Vitamin-E.
They found that a "premium form" of Vitamin-E was used by the body twice as efficiently as the type of Vitamin-E you'll find in almost every multivitamin pill.
That's why maintaining good health isn't just about getting enough of a particular vitamin. It's also about getting vitamins from the right source.
Unfortunately, most multivitamins sold today use cheap and ineffective forms of vitamins.
Frequently Bought Together
Add To Cart And Save 15%
PRIZM IS DIFFERENT
Not Just The Right Nutrients, The Right Kind Of Nutrients
Protect Your Daily Nutrition With 29 Vitamins and Minerals PLUS 42 Fruits and Vegetables
When your nutrition is protected by the healthful extracts of dozens of different fruits and vegetables, it gives you a certain amount of confidence.
It's like having an insurance policy on what you put into your body.
No matter what else you eat that day, you'll know you have everything your body needs in the form of 29 vitamins and minerals plus 42 different fruits and vegetables.
That's why PRIZM doesn't just help you maintain good health. It also gives you the confidence that your health is protected.
Get that feeling today. Take action and try your first bottle of PRIZM now.
Take 2 liquid-filled capsules twice daily with meals, or as directed by a healthcare professional.
Vitamins and Minerals: Vitamin A (beta-carotene), Vitamin C (Ascorbic Acid), Vitamin D-3 (Cholecalciferol), Vitamin E (d-Alpha tocopheryl acetate), Vitamin B-1 (thiamine mononitrate), Vitamin B-2 (riboflavin), Niacin (as niacinamide), Vitamin B-6 (pyridoxine HCl), Folate (folic acid), Vitamin B-12 (cyanocobalamin), Biotin, Pathothenic Acid (d-calcium panto.), Calcium (carbonate), Iron (ferrous fumurate), Iodine (from kelp), Magnesium (oxide), Zinc (citrate), Selenium (selenium yeast), Copper (gluconate), Manganese (sulfate), Chromium (picolinate), Potassium (citrate), Choline Bitartrate, Citrus Bioflavonoids 50% Complex, Coenzyme Q10 (natural ubidicarenone), Inositol, Rutin, Panax ginseng powder (root), Boron (citrate/aspartate/glycinate complex)
42 Fruits and Vegetable Blend: Consisting of Blueberry, Cranberry, Grapeseed, Strawberry, Raspberry, Pomegranate, Bilberry, Alfalfa, Carrot, Beet, Broccoli, Acai, Chokeberry, Apple, Apple Pectin, Maqui Berry, Grape Skin, Black Cherry, Tomato Barley, Celery, Chlorella, Black Currant, Artichoke, Mango, Pineapple, Spirulina, Chlorophyllin, Dandelion, Wheat Grass, Green Tea, Milk Thistle, Eleutherococcus senticosus, Ashitaba, Bing Cherry, Elderberry, Goji Berry (Lycium Barbarum), Grapefruit, Mangosteen, Spinach, TartCherry and Papaya.
Other ingredients: Rice bran oil, gelatin (bovine) and chlorophyll. Allergen Warning: Contains Shellfish (Kelp)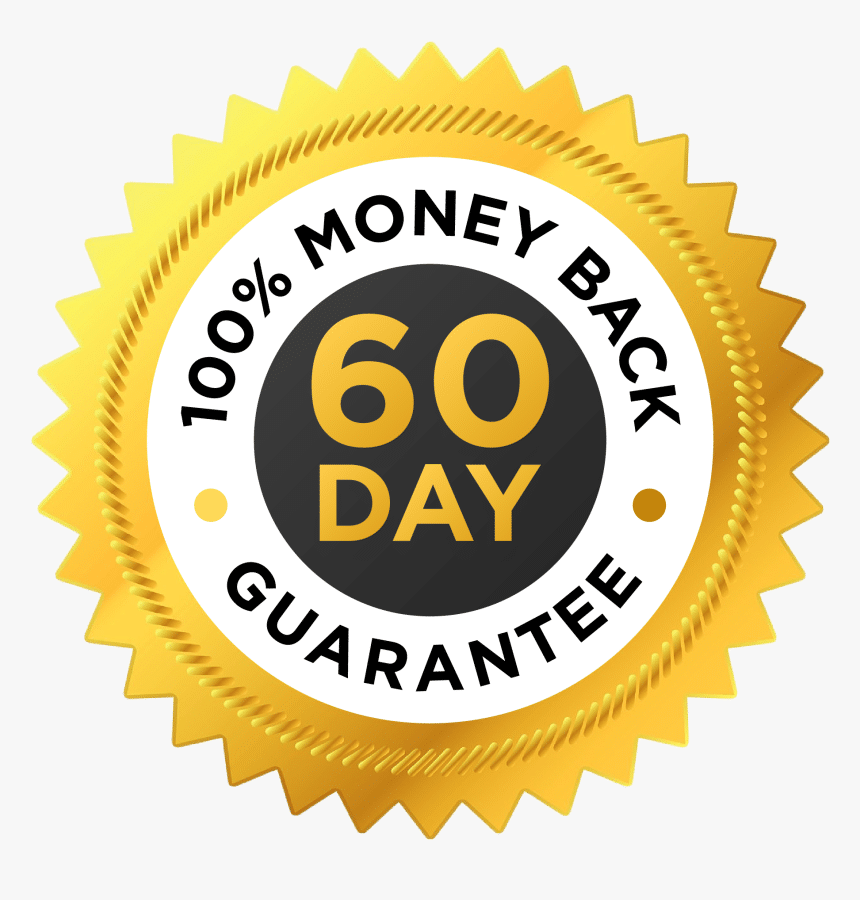 Don't take our word for it… Try it for yourself Risk Free
We genuinely believe it could change your life.
That's why today we're issuing a challenge.
We want you to try PRIZM for yourself for 60 days, absolutely risk free. If you don't…
Notice increased levels of energy.
Experience less daily stress and anxiety.
And just feel overall healthier
Then we'll give you every penny of your money back.
That's right, we're giving you a chance to put PRIZM to the test without risking a single cent.
If you aren't happy, for any reason, then we'll give your money back AFTER you've already finished the bottle.
Just let us know immediately process your refund and the money will be back in your account within a few days. We're taking on ALL the risk, so you can improve your health while risking nothing.
That's how much we believe in PRIZM.