Boost immunity & overall health, calm excess inflammation and support your metabolism with these clinically proven supplements from BELDT Labs.
The Immunity & Metabolic Support Stack is a synergistic combination of highly nutritious extracts, potent nutrients and pure minerals designed to support immune function, metabolism, overall health as well as your fitness goals. Our comprehensive stack includes a powerful multivitamin, turmeric, flaxseed, probiotic and collagen to keep your body performing at an optimal level so you can lose body fat, build lean muscle while staying healthy!
Most immune dysfunction in otherwise healthy adults is related to nutrient and mineral deficiencies.[1] Immune dysfunction not only puts you at risk of serious illness and disease, it also makes it extremely difficult for your body to perform thousands of natural metabolic functions that are critical to maintaining a healthy body weight.[2] Your metabolism is the engine inside your body that transforms the food you eat into energy and shreds excess fat, don't neglect it!
Obviously, there's more to your overall health than immune and metabolic function, right? Of course! That's why we also address chronic inflammation, joint, skin, brain, digestive and heart health by adding all the highest quality supplements the latest breakthroughs in science have to offer!
Our comprehensive stack will give you the confidence that you're supplementing your body with everything it needs to best protect your overall health while also supporting your fitness goals!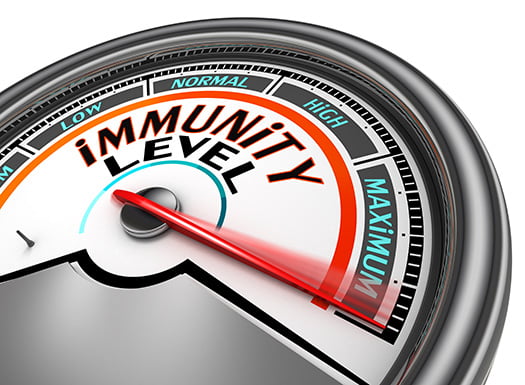 PRIZM: The Nutrition of 42 different fruits and vegetables. The last multivitamin you'll ever need!
PRIZM is one of the best multivitamin supplements around, our unique blend is fully packed with the nutrition of 42 fruits, vegetables & superfood, plus antioxidant & cognitive support so you can stay healthy and perform at your absolute best, each and every day!
Multivitamins are NOT created equally, in-fact, some of you may recall in 2013 the prestigious Johns Hopkins School of Medicine released studies that basically told us most multivitamins are completely useless.[3]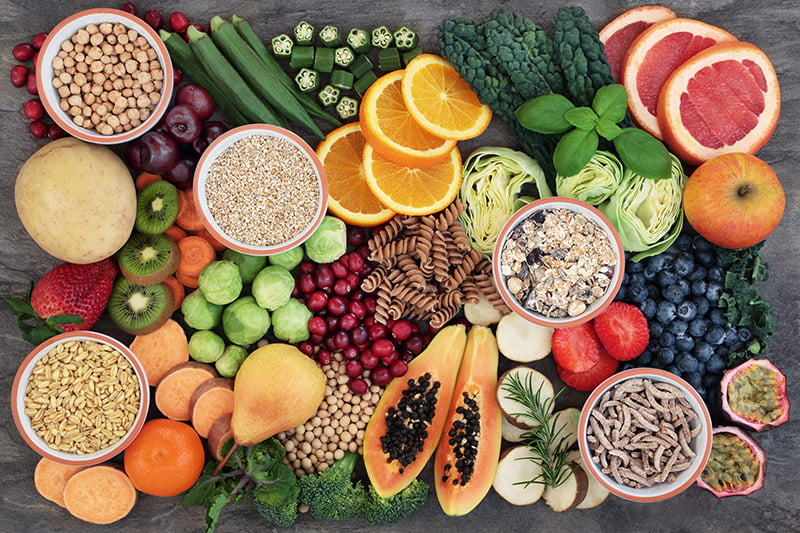 Why is that? Wouldn't Vitamin-E, for example, provide the same benefits regardless of where it came from? NO, and that's the problem. The vast majority of multivitamins use synthetic nutrients created in a laboratory. Our formulaists at BELDT Labs think that should be a crime!
All of the vitamins, nutrients and minerals in PRIZM come from the best possible natural sources. That means taking PRIZM daily will feed your body the nutrition it needs just as if you maintained a perfect diet, every single day, regardless of what else you ate in the day!
Protect your immunity, metabolic function and overall health with the daily nutrition of 29 vitamins and minerals plus 42 fruits and vegetables by adding PRIZM to your daily supplement regimen.
Take 2 liquid-filled capsules twice daily with meals, or as directed by a healthcare professional.
Vitamins and Minerals: Vitamin A (beta-carotene), Vitamin C (Ascorbic Acid), Vitamin D-3 (Cholecalciferol), Vitamin E (d-Alpha tocopheryl acetate), Vitamin B-1 (thiamine mononitrate), Vitamin B-2 (riboflavin), Niacin (as niacinamide), Vitamin B-6 (pyridoxine HCl), Folate (folic acid), Vitamin B-12 (cyanocobalamin), Biotin, Pathothenic Acid (d-calcium panto.), Calcium (carbonate), Iron (ferrous fumurate), Iodine (from kelp), Magnesium (oxide), Zinc (citrate), Selenium (selenium yeast), Copper (gluconate), Manganese (sulfate), Chromium (picolinate), Potassium (citrate), Choline Bitartrate, Citrus Bioflavonoids 50% Complex, Coenzyme Q10 (natural ubidicarenone), Inositol, Rutin, Panax ginseng powder (root), Boron (citrate/aspartate/glycinate complex)
42 Fruits and Vegetable Blend: Consisting of Blueberry, Cranberry, Grapeseed, Strawberry, Raspberry, Pomegranate, Bilberry, Alfalfa, Carrot, Beet, Broccoli, Acai, Chokeberry, Apple, Apple Pectin, Maqui Berry, Grape Skin, Black Cherry, Tomato Barley, Celery, Chlorella, Black Currant, Artichoke, Mango, Pineapple, Spirulina, Chlorophyllin, Dandelion, Wheat Grass, Green Tea, Milk Thistle, Eleutherococcus senticosus, Ashitaba, Bing Cherry, Elderberry, Goji Berry (Lycium Barbarum), Grapefruit, Mangosteen, Spinach, TartCherry and Papaya.
Other ingredients: Rice bran oil, gelatin (bovine) and chlorophyll. Allergen Warning: Contains Shellfish (Kelp)

BEDROCK SERIES TURMERIC: Natural Anti-Inflammatory Protection and a Super Antioxidant to Support Brain & Heart Function.
What if we told you there was a completely natural supplement that tackles inflammation, boosts antioxidant levels, and can prevent not only heart disease, but also kill off cancer cells too?[4] What if that supplement could also boost your brain power, stave off brain degeneration, and treat depression?[5] Sounds impossible right? It's not as impossible as you might think!
Let's start with inflammation, a key function in our body's immune system but when not managed properly, leads to health issues that can cause real problems. In fact, it's thought that chronic inflammation may have a role to play in just about every major medical issue we face as we age.
The good news is, turmeric is widely used around the world, and has been through much of history – as a powerful anti-inflammatory. Its anti-inflammatory capacities can be found in curcumin, the active ingredient in turmeric, which directly affects the molecules of inflammation to de-escalate their levels in the body.[6]
Turmeric is also a powerful antioxidant that can fight off free radicals associated with human disease, including cancer, atherosclerosis, Alzheimer's disease, Parkinson's disease and many others.[7] In addition, free radicals also have a link to aging, which has been defined as a gradual accumulation of free-radical damage.[8]
We think EVERYONE should be taking a Turmeric supplement, but as always, potency and absorption are key factors in reaping the benefits of Turmeric. BELDT Labs Bedrock Series Turmeric was scientifically created using high potency curcuminoids, (the main active ingredient in turmeric) for optimum results.
While other brands and preparations offer poor absorption and lower potency, our high potency turmeric in convenient capsules maximizes the benefits of taking a Turmeric supplement.
1 tablet 1 to 3 times daily preferably with meals or as directed by a healthcare professional
Organic Turmeric Powder 700mg
Organic Black Pepper (fruit) 5mg

BEDROCK Series FLAXSEED Oil Capsules: The Smart Alternative to Fish Oil to Support Your Brain, Heart and Skin.
It's very popular these days to take a daily fish oil supplement for obvious reasons: the omega 3, 6 and 9 fatty acids found in fish oil have been proven to improve heart health, support mental health, maintain healthy eyes, decrease the amount of fat stored in the liver, improve insulin resistance, fight inflammation and even help with weight loss.[10]
Unfortunately, fish oil has an unpleasant fishy smell & taste, can cause issues with digestion and create stomach discomfort.
Now you can reap all the same benefits without any of the side effects in one convenient softgel capsule! BELDT Labs Bedrock Series Flaxseed Oil not only gives you Omega 3, 6 and 9 essential fatty acids, it's also packed with minerals, including calcium, magnesium and phenolic compounds, which have antiviral properties that may help prevent cancer.[11]
Whether you're trying to lose weight, or you're just interested in optimal physical and mental health, taking flaxseed oil isn't optional, it's essential. BELDT Labs Bedrock Series Flaxseed Oil is made with the finest flaxseed oil, so you can be sure you're getting all of the great health benefits.
1 softgel 1 to 2 times daily preferably with meals or as directed by a healthcare professional
Flaxseed Oil
Naturally Providing:
Alpha-Linoleic Acid (Omega-3)
Linoleic Acid (Omega-6)
Oleic Acid (Omega-9)
Other Fatty Acids and Phytonutrients

BEDROCK Series PROBIOTIC: Set Yourself up for Success by Supporting Your Digestive System.
Probiotics are live microorganisms that have a number of important health benefits. Research shows that in addition to promoting weight loss, they can also enhance digestive health, heart health, immune function, and more. BELDT Labs Bedrock Series Probiotics contains 750 million live cultures of beneficial digestive bacteria to balance your gut.
A gut imbalance can cause a wide variety of negative effects on the body and mind, including anxiety, brain fog, rashes, headaches, and difficulty losing weight. Clinical studies have also recently suggested that probiotics support the function of disease-killing white blood cells in your immune system. 11
BELDT Labs Bedrock Series Probiotics is designed to bring harmony to your entire digestive system, restoring the perfect balance and supporting your immune system health.
1 capsule 1 to 3 times daily preferably with meals or as directed by a healthcare professional
FOS (fructooligosaccharides)
XOS (Xylooligosaccharides)

BEDROCK Series Collagen Peptides: Strengthen the Essential Building Blocks of your Hair, Skin and Joints
Collagen makes up about 75% of your skin, and up to 80% of your bones, hair, and joints. But by the time you turn 20, your body produces less of it each day. In other words, Collagen is vital if you want to stay feeling and looking young.
While technically it's possible to get collagen from food, it's not very practical. Taking a collagen supplement is the best way to look and feel your best.
So why do so many collagen supplements let millions of folks down year after year? Many collagen supplements only contain one type of collagen from a poor quality food source.
Unlike most collagen on the market, BELDT Labs Bedrock Series Collagen Peptides is fully hydrolyzed with both types I and III, which means it's broken down into smaller, easier to process particles that your body can absorb faster and more efficiently.
Our Collagen Peptides are also packaged in easy to swallow capsules. That means none of the mixing, mess and unpleasant taste you'll find in collagen powder.
The cosmetic benefits start within weeks. You'll notice your hair growing stronger and faster, appearing thicker and fuller. Even your eyelashes will get longer. Your nails will get shinier and stronger, and your skin will look plump, youthful and healthy. You'll also notice a huge difference after exercise. Recovery is faster, and joint pain is reduced significantly.
4 capsules taken daily preferably with meals or as directed by a healthcare professional
Collagen Complex 3000mg
(from type B gelatin and hydrolyzed collagen type I & III)(bovine)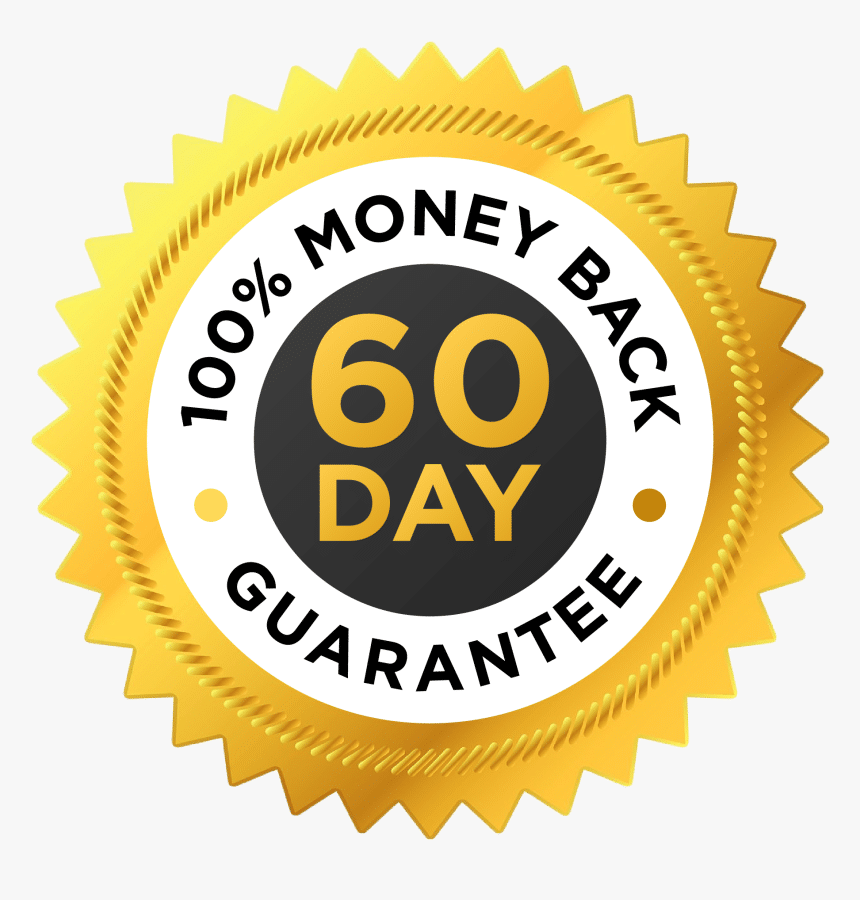 Maintain Healthy Immune & Metabolic Function While Supporting your Overall Health to Live Longer, Happier Lives!
The Immunity & Metabolic Support Stack is your secret weapon to maintaining healthy immune & metabolic function, and your overall health to support your fitness goals and a longer, healthier life! All the supplements included in this stack are crafted with the highest quality ingredients to safely maximize your results.
We want you to look and feel your best, and that starts with staying healthy and ensuring your body is functioning at an optimal level…We are confident the Immunity & Metabolic Support Stack is the perfect compliment to any supplement regimen and exercise routine…We've taken all the guesswork out, that's why we're offering you the chance to try it completely risk free. We want you to experience the benefits without putting a penny of your money on the line.
Try it today. We'll ship it straight to your door. If you're not satisfied and want your money back, we'll give it to you, no questions asked. Money back guarantees don't get any simpler than that.
TRAINING TIPS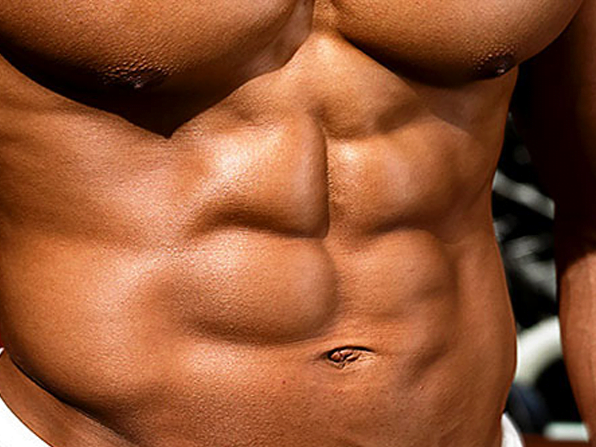 Training
While most people lump these two forms of training together, there are a number of differences When
Read Article »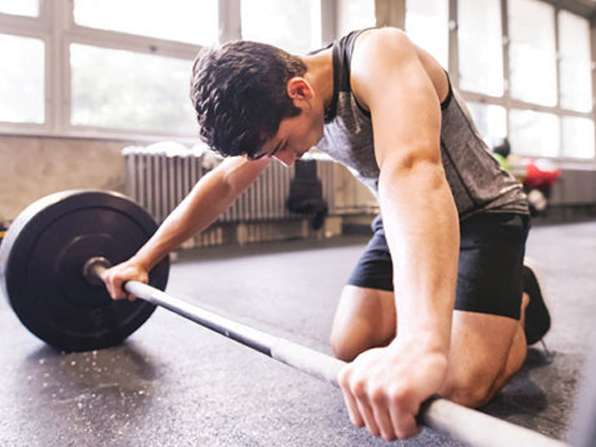 Training
What's the difference between overtraining and overreaching, and how can you avoid them? When it
Read Article »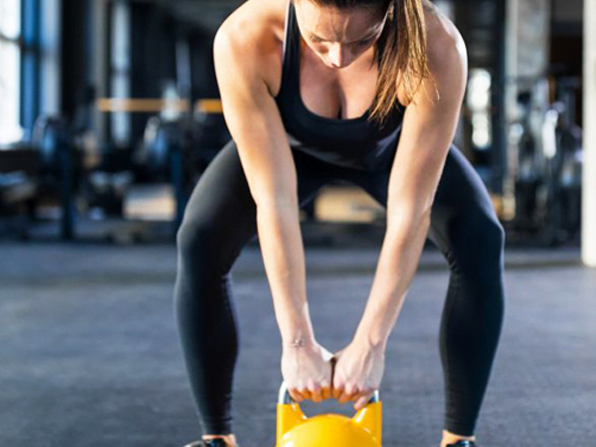 Fitness Tips
Add these strength achievements into your repertoire and improve your overall fitness and
Read Article »
NUTRITION RESOURCES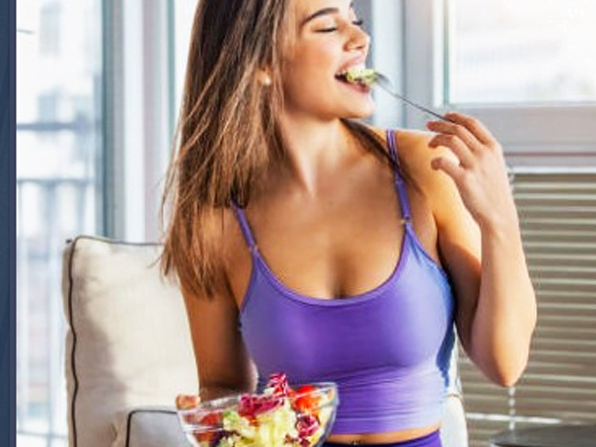 Nutrition
Your complete body transformation starts in the kitchen and with a sound nutritional plan It's a
Read Article »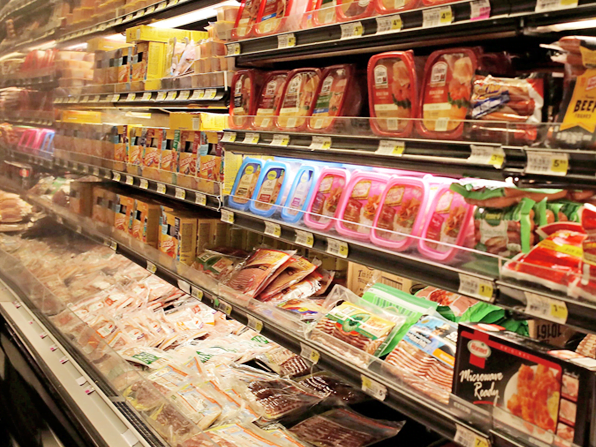 Health Tips
It's no secret that processed meats aren't good for our health. So how can you avoid them and
Read Article »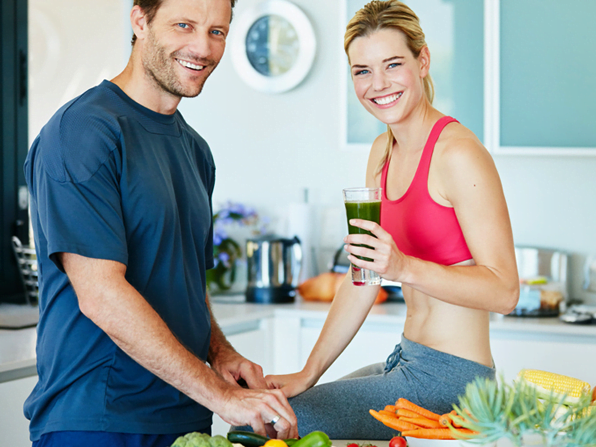 Fat Loss
Eating your meals at certain times can help you lose weight, optimize energy, and more Maybe you've
Read Article »